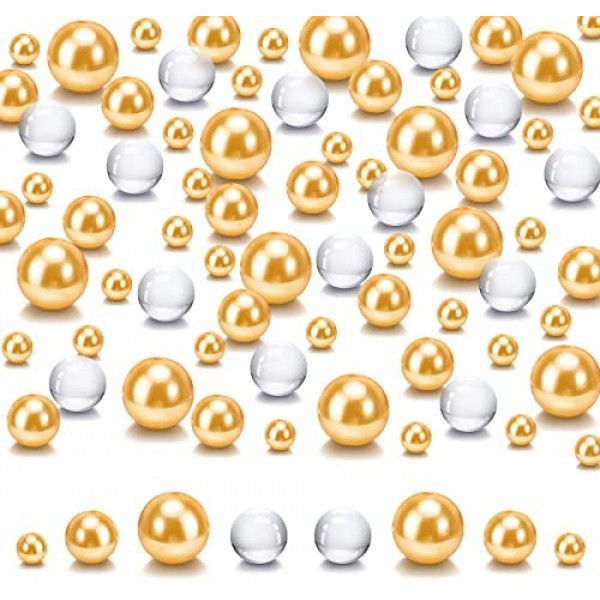 Perfect gift option - Pearls for Vase Filler
Perfect decorative accessory for special occasion events (Home Decoration, Wedding Centerpieces, Table toys, Plant decoration, tactile toys, Vase filler). It can also be good gift for your girlfriend and sisters.
About 2300 PCS Water Gel Beads

Water beads start as tiny hard balls but it take up to some hours to become bouncy and beautiful water beads when you add water. (Not for children under 3 years.)

Durable & Reusable Material

The Vase Filled Pearls are unable to string without holes; Made of safe and durable plastic with smoother appearance; Reuse over and over again in many ways.

Pearl for vase filler

You will receive 250PCS faux pearls and bright color, enough quantity; Beautiful polished pearls look beautiful as vase fillers.
Read more
250PCS Floating Gold Pearls and 2300PCS Water Gel Beads for Vase Fillers, Suream Round No Hole Assorted Beads for Centerpieces, Table Scatters, Candle, Wedding, Birthday, Floral Decoration (8/14/20mm)