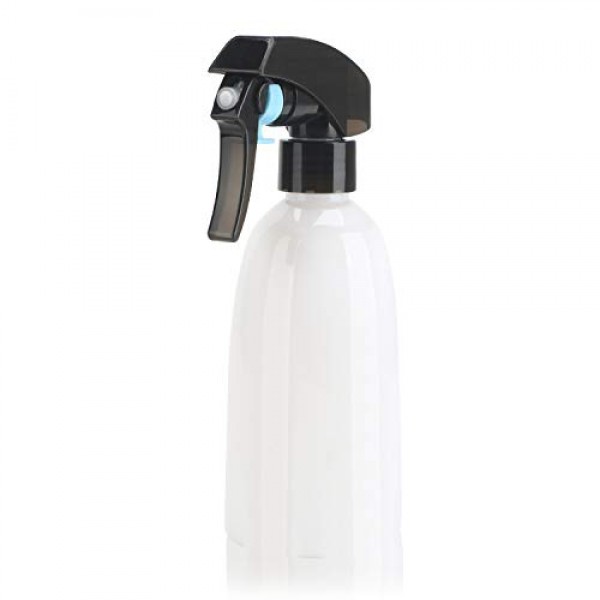 Product Specification:
Material: ABS
Package List: 1×10oz Empty Spray Bottle
Unit Size:6.9in×2.4in (17.5cm×6.2cm)

Note:
1. This bottle can stand temperature up to 158℉. Pease do not use the hot or boiling water to clean it.
2. It's recommended to fill it with water. Other content might get the nozzle clogged. If it does get clogged, try filling it with diluted vinegar to see if the clogging could be dissolved.
3. Please be advised not to leave the water in the bottle for a long time, as it may develop odor in the bottle.
360 Degree Spray Bottle, Suream 10oz/300ml Fine Mist Spray Bottle Misting in Any Position, Refillable Empty Plastic Water Bottle for Salon Hair Stylist In-house Plants, Hairstyling, Ironing, Cleaning